A three-tier, double-valve action, with pneumatics opening toward the front, which actuate rocking levers which engage with the abstracts of the piano action. Both valves are vertical. The significant identification is the inner chest pneumatics which serve as pouches -- Two sets of them, one for the secondary valves and a smaller set for the primary valves. A total of 264 pneumatics.
A customer in Pennsylvania sent the three pictures below. It is the first time I have seen the action and it matches the description of the Sterling that is given in an old AMICA (Automatic Musical Instruments Collectors' Association) Bulletin.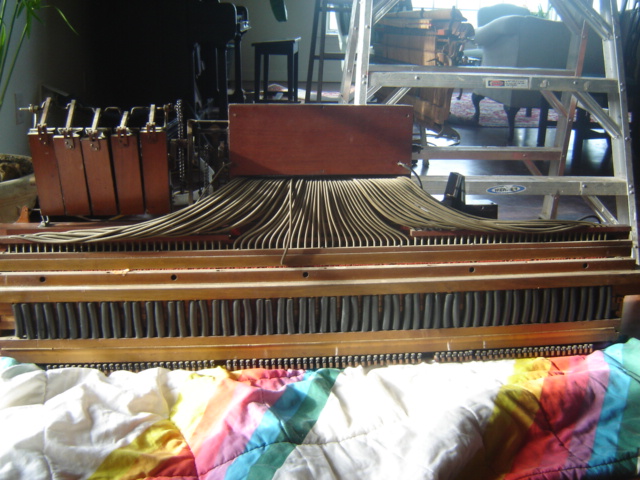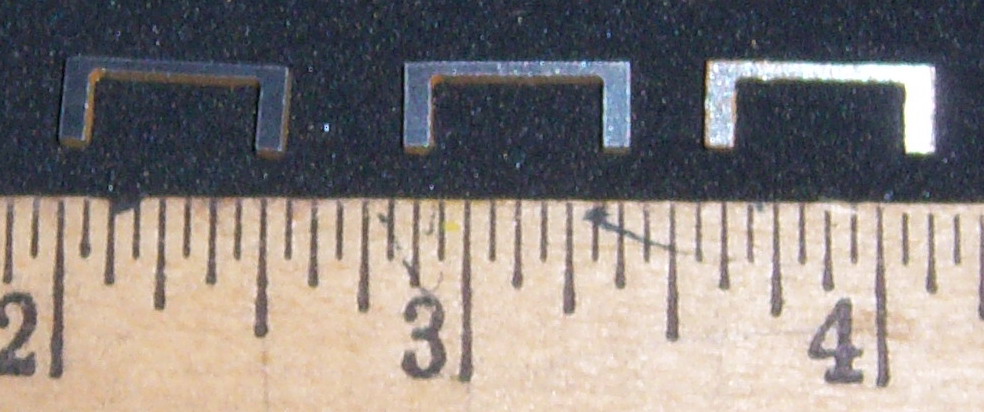 These woodruff keys for the transmission are available for $18.00 each.
To order, click here and fill out the form.